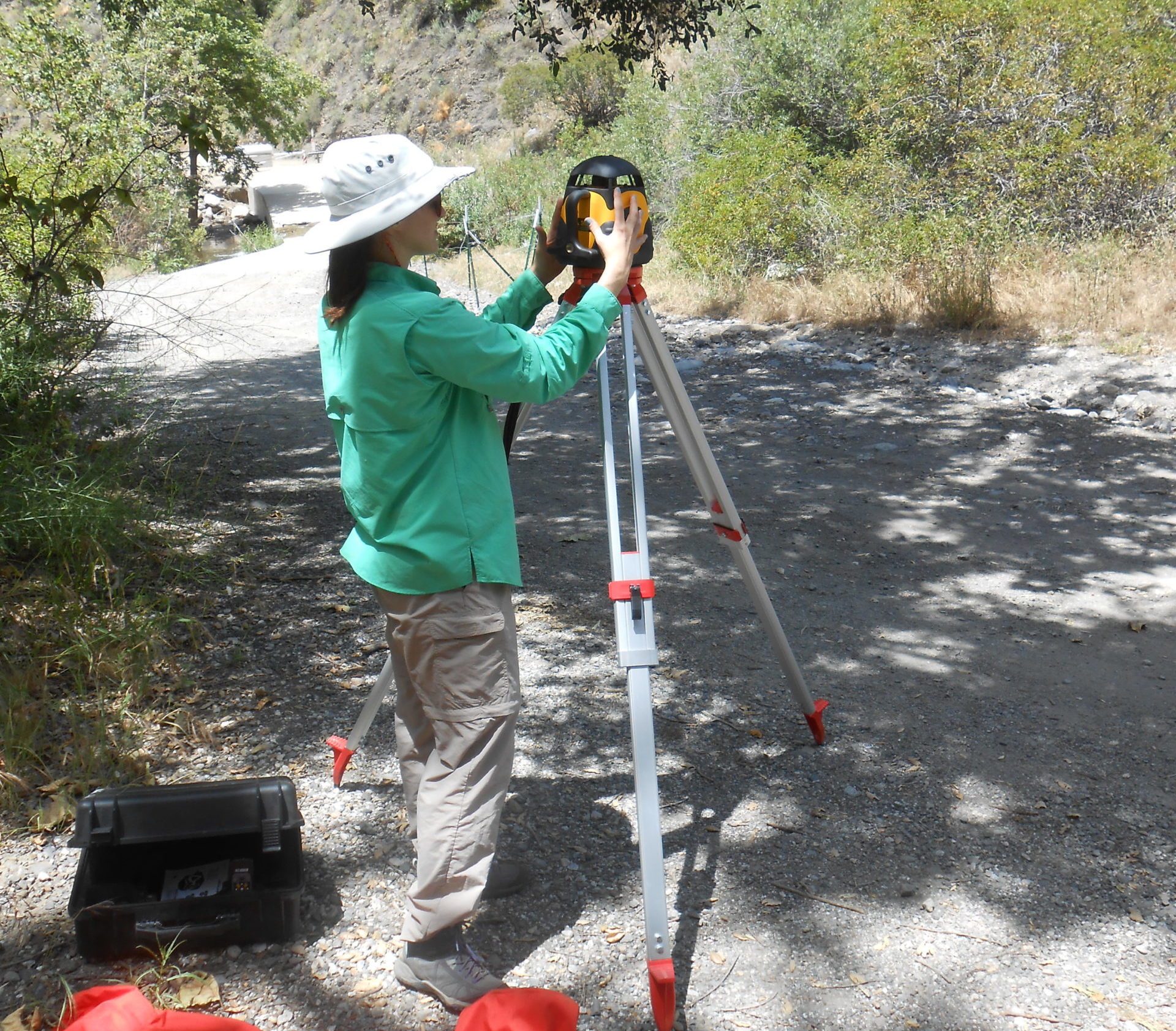 August 25th, 2020
Posted by Gregg Kell
Uncategorized
0 comments on "Trabuco Creek Research Efforts Showing Success"
With funding from the International Paper Foundation, Orange County Coastkeeper has been working with the US Forest Service for two years to develop stream profile data on Trabuco Creek. This effort was started by Coastkeeper as a response to the Holy Fire which destroyed the Trabuco Creek watershed in 2018, destroying the house and compelling destroying inundating in the winter of 2019.
Coastkeeper spent the springtime of 2019 developing the project proposal with the Forest service and obtaining the necessary approvals and grants. Then Coastkeeper staff and volunteers offset six expeditions to the creek to gather the river profile data from June through October 2019. Next Coastkeeper originated a final report of our work in April 2020 and submitted it to the Forest Service for their use.
We are pleased to announce that the Forest Service has exerted our data to develop their own report that was released in August 2020. The report focuses on the flow ailments at a major aqueduct crossing on Trabuco Creek. This Forest Service report papers the differences in channel response at the connection when compared to still-existing low water crossing and provides insight into specific channel welfares the connect has provided.
This report will inform future decisions on the other creek traverses on Trabuco Creek and elsewhere. This endeavor shows the benefits that can be realized when Coastkeeper works with business and government agencies to bring the community together to address important issues like protecting our National Forests. We are looking to continuing our work in our National Forests and thank International Paper and all our voluntaries for helping to make it possible.
The post Trabuco Creek Research Efforts Showing Success loomed first on Orange County Coastkeeper.
https://www.coastkeeper.org/trabuco-creek-research-efforts-showing-success/