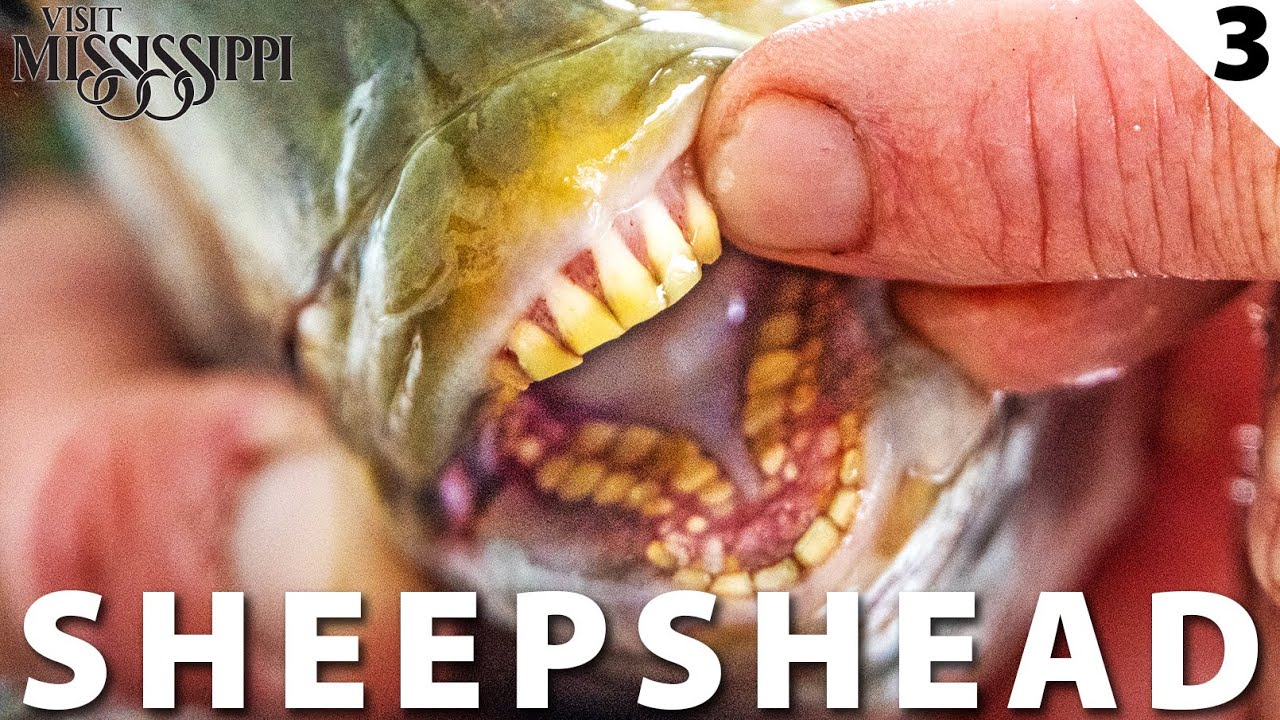 July 29th, 2021
Posted by Gregg Kell
Uncategorized
0 comments on "Catch & Cook: Sheephead, Redfish & Gulf Shrimp (Kayak Fishing) | Field Trips Mississippi"

In this episode, Brooks and I have made it down to the Mississippi Gulf coast and are kayak fishing for tasty inshore species like speckled trout, redfish and sheepshead in some sketchy weather. Then we're showing you how to filet sheepshead before cooking up our catch back at Everything Kayak in Gulfport. After that, we're heading to Biloxi for a southern shrimp boil before hopping on a shrimping boat to learn how they harvest fresh seafood out of the Gulf of Mexico.
PLAN YOUR TRIP TO MISSISSIPPI: http://www.visitmississippi.org
BOOK A SHRIMPING TRIP: http://www.biloxishrimpingtrip.com
STAY AT BUCCANEAR STATE PARK: https://bit.ly/FieldTrips_Buccanear
LEARN MORE ABOUT COASTAL MS: https://www.gulfcoast.org/
CHECK OUT EVERYTHING KAYAK: https://everythingkayak.com/
SHOP CAJUN SEASONING: https://justinwilson.com/
COMMENT BELOW and tell me your favorite part of the episode! Do you guys like the non-fishing segments like the shrimp trip? What about these longer episodes? Give me some feedback! What else do you want to see from Mississippi?
Subscribe: http://bit.ly/FieldTripsWithRobertFieldSubscribe
Check out my TopVideos!: http://bit.ly/FieldTripsWithRobertFieldTopVideos
▬▬▬▬▬▬▬ Follow Me on Social! ▬▬▬▬▬▬▬▬▬
Facebook → http://bit.ly/FieldTripsWithRF
Instagram → http://bit.ly/RF_IG
Twitter → http://bit.ly/RF_Tweet
▬▬▬▬▬▬ Follow YakFish TV on Social! ▬▬▬▬▬▬▬
Facebook → http://bit.ly/YFTV_FB
Instagram→ http://bit.ly/YFTV_IG
Twitter → http://bit.ly/YFTV_Tweet
Website → http://www.yakfish.tv
#fishing #mississippi #outdoors
About Robert Field:
A few years back, I ditched the corporate grind to pursue my passions for traveling, fishing and the outdoor lifestyle. Now I live in a travel trailer full time, fishing and exploring my way through all 50 states and around the world.
Subscribe to catch weekly episodes every week!
Field Trips with Robert Field
http://www.youtube.com/YakFishField
https://www.youtube.com/watch?v=vOggM1x2gns