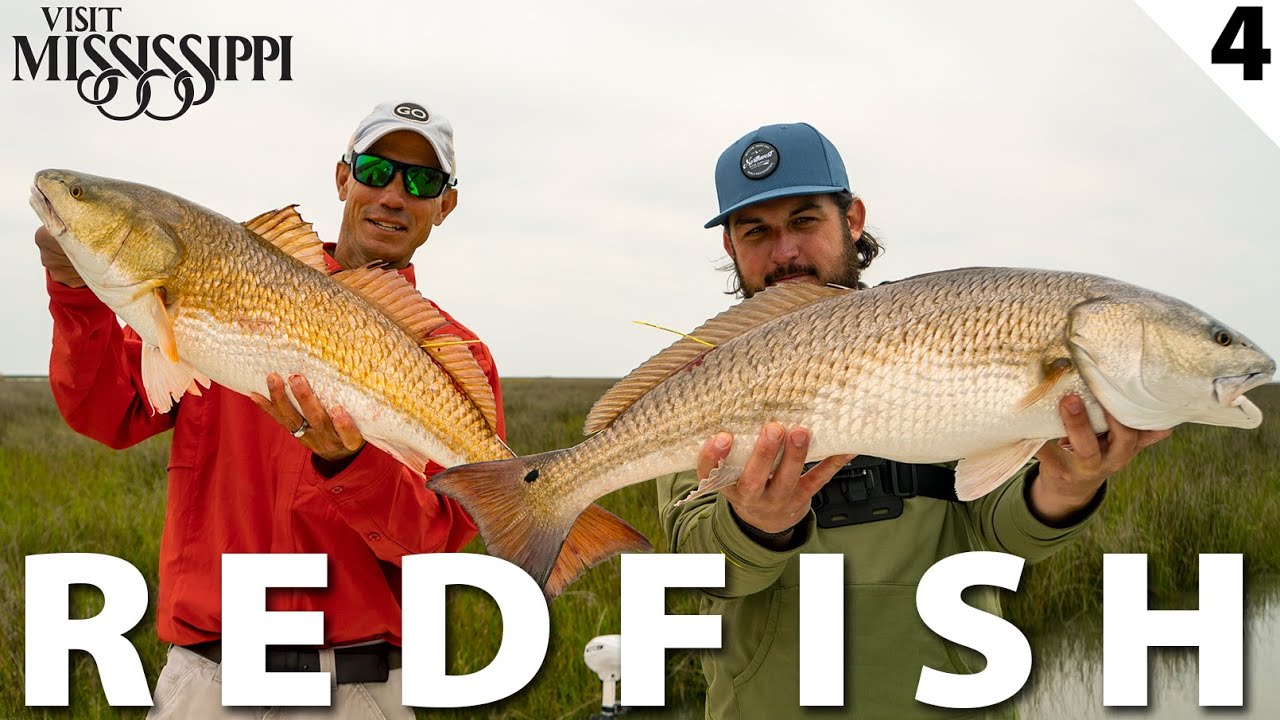 August 5th, 2021
Posted by Gregg Kell
Uncategorized
0 comments on "Tagging BIG Redfish in Remote Backcountry Marshes (CATCH CLEAN COOK) | Field Trips Mississippi"

In the final episode of our fishing tour across Mississippi, we're heading out to some untouched backcountry marshlands with Sonny Schindler of Shore Thing Charters to chase BIG redfish. We're tagging and releasing most of what we catch for conservation, but keeping just enough to take back to the legendary Blind Tiger Restaurant in Bay St. Louis to have them cook 'em up for us two ways.
PLAN YOUR TRIP TO MISSISSIPPI: http://www.visitmississippi.org
BOOK A TRIP WITH SHORE THING: http://www.shorethingcharters.com
STAY AT BUCCANEAR STATE PARK: https://bit.ly/FieldTrips_Buccanear
LEARN MORE ABOUT COASTAL MS: https://www.gulfcoast.org/
COMMENT BELOW and tell me your favorite part of the episode! What about your favorite episode in the series? Sounds like we'll be coming back to Mississippi next year… what do you guys want to see? Where should we go? Let me know below!
Subscribe: http://bit.ly/FieldTripsWithRobertFieldSubscribe
Check out my TopVideos!: http://bit.ly/FieldTripsWithRobertFieldTopVideos
▬▬▬▬▬▬▬ Follow Me on Social! ▬▬▬▬▬▬▬▬▬
Facebook → http://bit.ly/FieldTripsWithRF
Instagram → http://bit.ly/RF_IG
Twitter → http://bit.ly/RF_Tweet
▬▬▬▬▬▬ Follow YakFish TV on Social! ▬▬▬▬▬▬▬
Facebook → http://bit.ly/YFTV_FB
Instagram→ http://bit.ly/YFTV_IG
Twitter → http://bit.ly/YFTV_Tweet
Website → http://www.yakfish.tv
#fishing #mississippi #redfish
About Robert Field:
A few years back, I ditched the corporate grind to pursue my passions for traveling, fishing and the outdoor lifestyle. Now I live in a travel trailer full time, fishing and exploring my way through all 50 states and around the world.
Subscribe to catch weekly episodes every week!
Field Trips with Robert Field
http://www.youtube.com/YakFishField
https://www.youtube.com/watch?v=QmihDHCxUXM