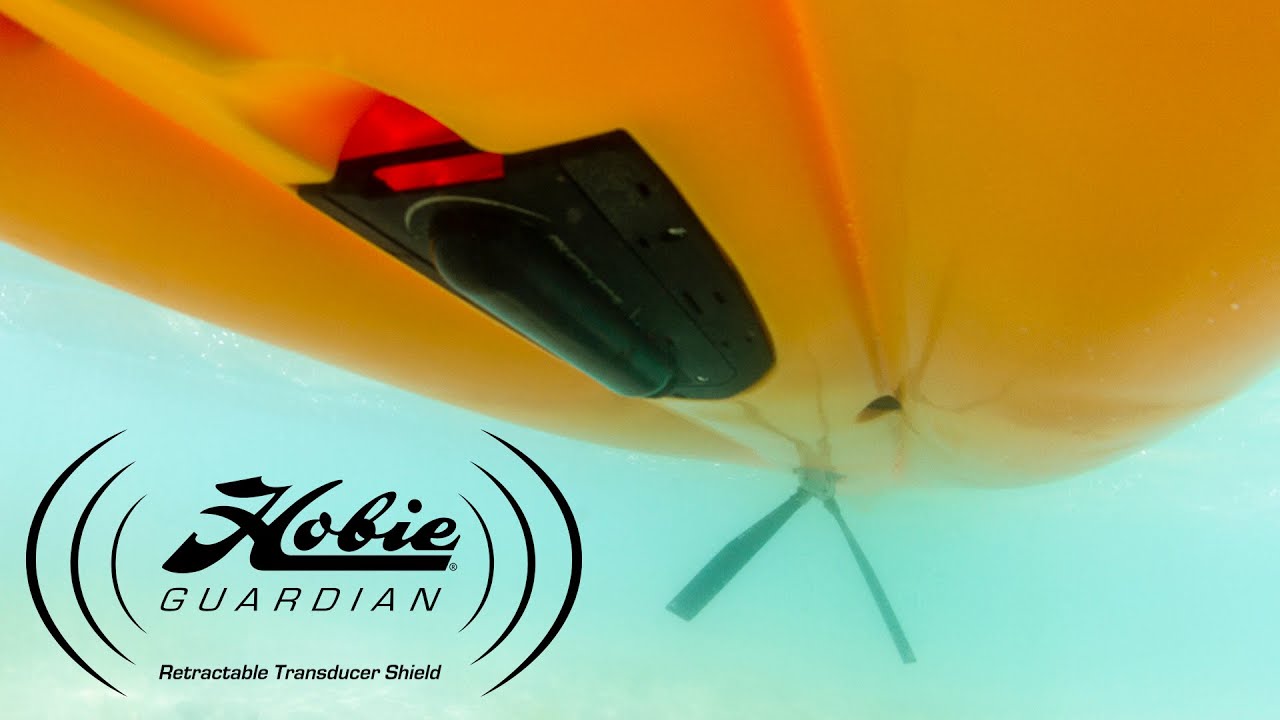 July 12th, 2018
Posted by Gregg Kell
Uncategorized
0 comments on "Hobie Guardian – Retractable Transducer Shield"

*Available September 2018 on the Hobie Mirage Pro Angler Series
The unique, revolutionary Hobie Guardian integrates a larger cavity and larger shield to house larger transducers, including side scanning transducers, from several manufacturers. It works just like our current Lowrance-Ready system for regular sonar and down-scanning transducers, with more space and with more features, including a patent pending integrated bungee-suspension system. The protection this suspension system provides by allowing below-deck transducers to safely retract upon impact or for transport is what led to the name: Hobie Guardian. This innovation will protect the angler's investment smoothly and easily, and will definitely be a game-changer in the world of kayak fishing.
Hobie's Fishfinder Ready System makes installing a fishfinder easy. We've pre-installed wire plugs in strategic locations for running cables, so there's no need for drilling holes into your kayak, and Hobie's Guardian Shield houses and protects the most popular fishfinder transducers on the market, including side scanning transducers.
Check out https://www.hobie.com/ for more details.
Read more: youtube.com.