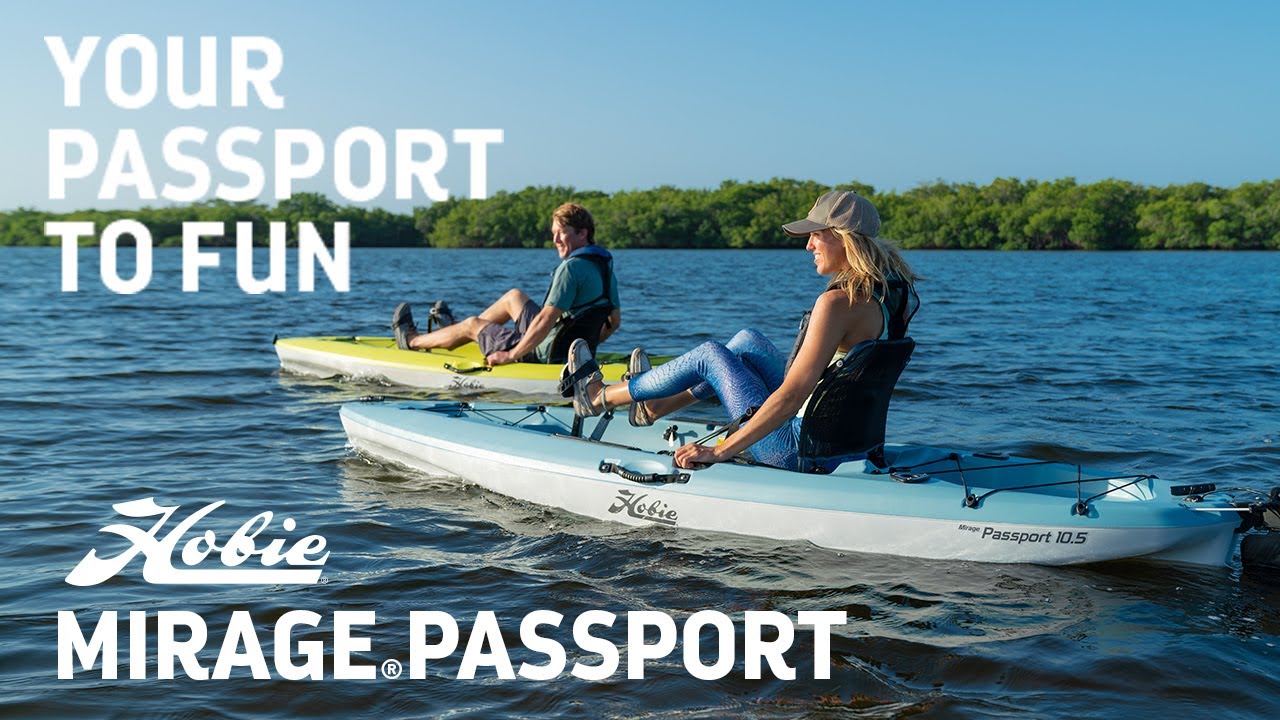 April 28th, 2019
Posted by Gregg Kell
Uncategorized
0 comments on "Your Passport to Fun: All New Hobie Mirage Passport Pedal Kayak"

Your Passport to Fun.
Introduced the all brand-new Mirage Passport, the newest is part of the Hobie pedal kayak family.
Equipped with Hobie's tried and true MirageDrive Classic, the pedal drive that started it all. You will be cruising through the water in no time. A simplified rudder that knocks up on bang and a replaceable rudder skeg, organizes the Passport for even the most rocky escapades. Bow bungees stand ready for securing paraphernalium or a dry suitcase, even the Hobie Soft Cooler( small-time) will fit. Also included is the Forward Accessory Mount perfect for rigging the Hobie Bimini or a Sail Kit.
Fit for kayak net, the Hobie Mirage Passport peculiarity two molded-in pole holders, two H-Track accessory settings and slew of payload gap to stash all your gear.
Compact hitherto stable, this kayak can readily be cartopped while still being steady enough to stand on.
Moved it your own. Batch of supplementaries help you construct your fantasy boat: Sail Kits, Bimini sunshades, dry baggages and jugs. Cause your eventual setup with the Mirage Passport.
Full Specifications:
Hull Length: 10 '6"
Width: 34 "
Capacity: 325 lbs
Fitted Weight: 65 lbs
Full Rigged Weight: 75 lbs
Learn more now:
https://www.hobie.com/kayaks/mirage-passport/
Read more: youtube.com.