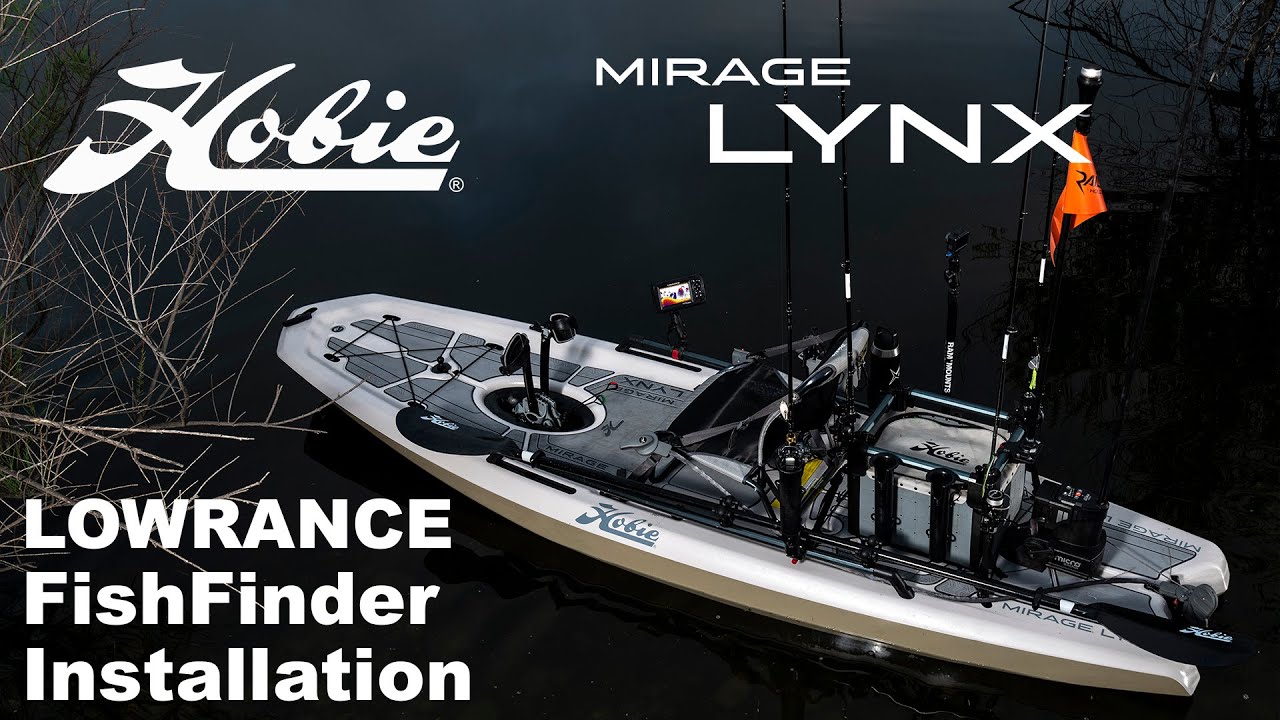 May 21st, 2021
Posted by Gregg Kell
Uncategorized
0 comments on "Hobie Mirage LYNX | LOWRANCE FISH FINDER INSTALLATION | Catch More Fish with this Easy Upgrade"

The Mirage Lynx comes factory equipped with a transducer mount on the underside of the hull. Follow along as Howie guides you through the installation of a Lowrance Hook Reveal 5 SplitShot.
Hobie offers specific kits for mounting Lowrance SideImaging transducers like the TripleShot (PN 72026219 TRIPLESHOT KIT W/PLATE) and TotalScan/ActiveImaging 3-in-1 (72025010 LITHIUM PRO POWER KIT 12V 10AH).
This installation can be customized to your liking. What you see here is just one example for achieving simple fish finder integration. This system allows you to disassemble the kayak for transport while leaving the transducer and cables securely attached to the kayak.
Featured Product:
72020229 FISHFINDER HOOK REVEAL 5 SPLITSHOT
72023058 RAM 1″ TRACK BALL
72023060 RAM MOUNT 1″ BALL & ARM HOOK2/REVEAL
72025010 LITHIUM PRO POWER KIT 12V 10AH
84620101 1″ RAM BALL / H-RAIL
84626106 H-RAIL, LYNX KIT
Parts can be purchased through your local Hobie Dealer.
To locate your nearest dealer, visit www.hobie.com/dealers
https://www.youtube.com/watch?v=ouTAY94TA_A