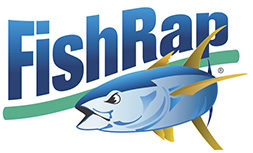 January 28th, 2019
Posted by Gregg Kell
Uncategorized
0 comments on "Fish and Game Commission kicks off 2019 calendar in February"
STATEWIDE–The turn of the docket entails a brand-new place of years for the upcoming slate of Fish and Game Commission sees. The board will have its first intersect of 2019 on Feb. 6 in Sacramento. Other sees are also are planned for April, May( teleconference ), June, August, October and December.
The precise times and locales of this year's Fish and Game Commission gratifies are as follows 😛 TAGEND
6, Sacramento April 17 -1 8, Los Angeles May 16, Teleconference June 12 -1 3, Redding 7-8, Sacramento 9-10, San Diego 11-12, Sacramento
The Commission's various committees will also be matching throughout the year. Now are the appointments and locatings for those meetings 😛 TAGEND
Tribal Committee, Feb. 5, Sacramento Marine Resources, March 20, Sacramento Wildlife Resources, May 16, Sacramento Tribal Committee, June 11, Redding Marine Reserve, July 11, San Clemente Wildlife Resources, Sept. 5, Santa Rosa Tribal Committee, Oct. 8, San Diego Marine Resources, Nov. 5, Sacramento.
Visit http :// fgc.ca.gov/ assembles/ 2019/ index.aspx for more information on cros terms, domiciles and agendas.
Read more: fishrapnews.com.