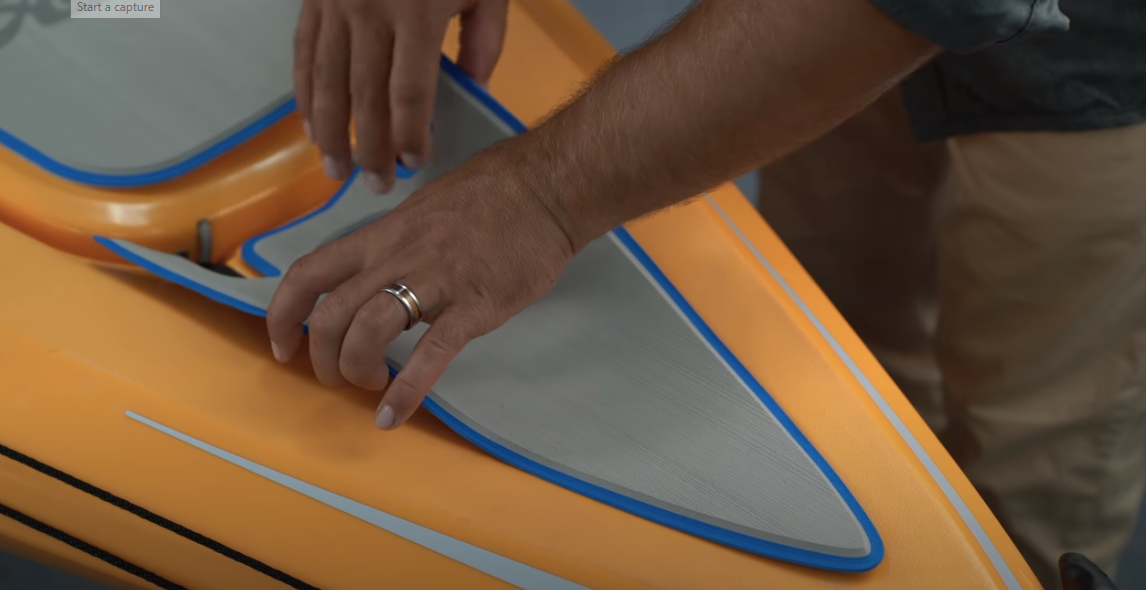 February 3rd, 2021
Posted by Gregg Kell
Hobie Fishing
0 comments on "How to Install a Hobie Deck Pad – Installation Tips"
Enhance the performance and appearance of your kayak with the Hobie EVA Deck Pad. You can purchase either an interior or a complete kit.
The Deck Padding also helps to dampen sound. Make sure you thoroughly prep your kayak before adding the deck pads. Purchasing an industrial carpet roller helps with the application of the deck pad. Apply extra pressure when sticking the EVA pads down.
Watch this video:
Hobie's EVA Deck Pad kits are custom fit to every curve of our kayaks and deliver supreme comfort, traction, and sound dampening qualities. The double-layered, closed-cell foam construction features a brushed finish and is mold, mildew, and stain-resistant. Applies using a strong peel-and-stick adhesive backing. UV stable in harsh climates. Interior kits cover only the recessed decking and tackle trays. Complete kits cover recessed decking, tackle trays, and all the topside features! Available in three colors.
72020260 OUTBACK 19 TITANIUM/AEGEAN BLUE – INTERIOR
72020261 OUTBACK 19 TITANIUM/AEGEAN BLUE – COMPLETE
72020263 OUTBACK 19 GREEN/ESPRESSO – INTERIOR
72020264 OUTBACK 19 GREEN/ESPRESSO – COMPLETE
72020266 OUTBACK 19 GRAY/CHARCOAL – INTERIOR
72020267 OUTBACK 19 GRAY/CHARCOAL – COMPLETE
To purchase contact Pure Watersports at:
SUPPORT
(949) 661-4947
info@purewatersports.com