The incredible depth in South African canoe ocean racing was on full display in Lanzarote on Sunday as the country snared the gold medal in both the men's and the women's ICF world championship races.
Two-time world championship silver medalist Michelle Burn finally broke through for a win in the women's race, while teammate Nicolas Notten added his name to a long list of South African men to win world championship medals by taking a comfortable gold.
Burn reaped the benefit of a decision to race closer to shore than the rest of the women's field, emerging well clear of USA's Ana Swetish and Spain's Judit Verges Xifra.
In the men's race, Notten was involved in an early tussle with Germany's Gordan Harbrecht, but cleared out after just two kilometres to open up an unassailable lead on the rest of the field.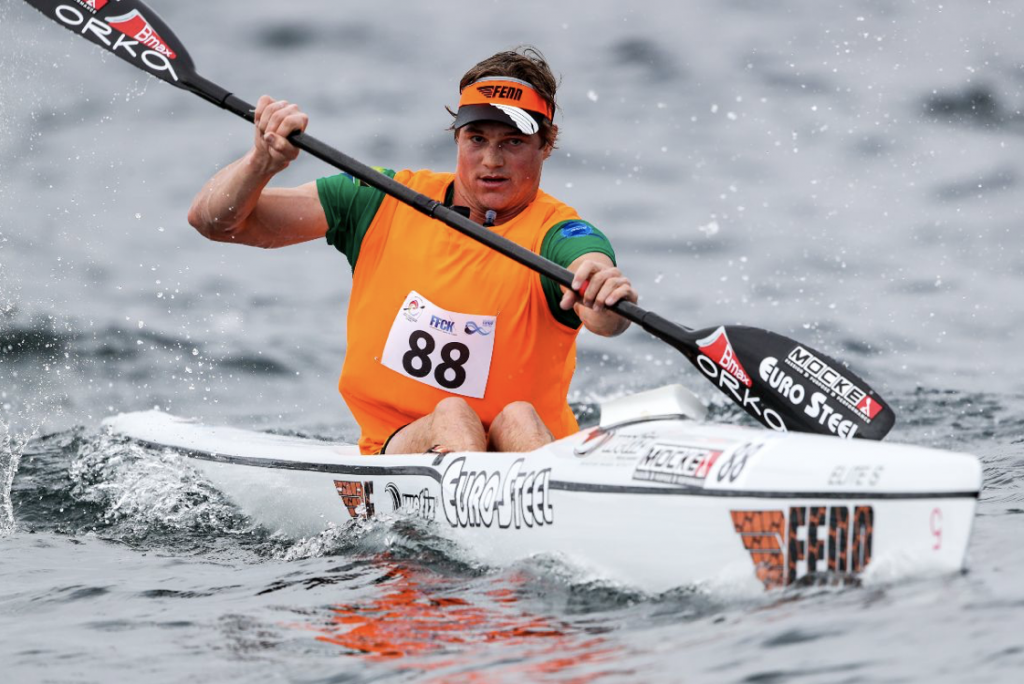 Burn said just getting to Spain for the race was an enormous challenge because of Covid restrictions. Several leading athletes were unable to travel.

"We weren't sure if we were going to be able to get here for this ICF race," Burn said.

"Coming from South Africa there was a lot of red tape, but we really fought hard and we managed to get a few of us here."

35-year-old Burn won the silver medal at the 2013 and 2017 world championships, and was not taking any chances on Sunday.

"For me it was really really important, I trained really hard for it. We haven't had an international race for quite a long time, and I've had two seconds at previous ICF world champs, so I've just been dying to get the gold," she said.

"So I'm very happy with today, I took a slightly different line to the other girls, I went quite shallow, which I think paid off at the end, but not so much at the beginning.

"I just had to fight hard all the way because I knew the other girls were close. It was nice that the racing was still really tight, even though not all of the countries could be here."

Burn finished the 26.6 kilometre race in one hour 42:09, with Swetish finishing 1:44:09 and Xifra 1:45:41.Notten was challenged early by German paddler Gordan Harbrecht, but broke clear after just two kilometres and never looked in danger for the remainder of the race.

"It's never easy, but this is the ultimate goal," Notten said.

"The preparation was a little bit on and off unfortunately because of the Covid crisis, and us South Africans not knowing if we would be able to make it out here.

"I just kept my head down, but I was very optimistic and in the end it worked out for us.

"I think this course suited me, anyone who is used to bigger wind and bigger conditions. Ultimately it was what I was hoping for, but it's an amazing feeling to achieve it."

Harbrecht finished second, while South African U23 paddler Ulvard Hart took the bronze medal.

https://www.paddleworld.com/south-african-double-at-icf-ocean-racing-world-championships-in-lanzarote/

Tags: