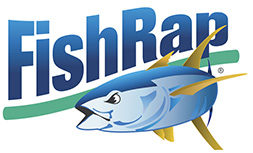 April 30th, 2020
Posted by Gregg Kell
Uncategorized
0 comments on "CDFW authorized to delay or suspend recreational fishing"
SACRAMENTO–The Fish and Game Commission granted the director of the California Department of Fish and Wildlife( CDFW) authority to delay, suspend or limit recreational fishing operations at certain regions of the state, if the action is necessary to "protect against the threat from COVID-1 9 based on state, federal, local and tribal public health guidance and public security needs."
Commissioners unanimously approved the temporary official during a teleconference session held on April 15. Commission staff stated the temporary award of authority to the CDFW director was necessary, "in order to prevent and mitigate public health risks that may arise when people travel or congregate for trawl event."
CDFW Director Charlton H. Bonham said the Fish and Game Commission's action was never about a permanent statewide closure of sportfishing, but instead a temporary response to a public health emergency.
"I understand Californians desperately need the outdoors for solace, reinvigoration and spirituality, especially so right now, " Bonham said. "The proposal was never about a statewide permanent close. It is about being responsive to local needs in this public health emergency, where we must do all we can as Californians to help each other make it through this together. We intend to use this authority surgically and based on neighbourhood needs and knowledge."
Fish and Game President Eric Sklar included the threat of COVID-1 9 is expected to be significant until at least mid-May.
"Governor Newsom recently said we are looking forward a mid-May peak of COVID-1 9 and we must prepare for that surge, " Sklar stated. "Today's decision is a smart and responsible approach to be ready. It does not delay or limit specific fisheries or irrigates, but instead readies us to expeditiously do so if needed to mitigate the spread of COVID-1 9. "
Participating on the teleconference call were Sklar, Fish and Game Commission Vice Preident Samantha Murray and Commissioners Jacque Hostler-Carmesin, Russell Burns and Peter Silva.
Questions about the commission's April 15 referendum can be directed to Fisheries Branch Acting Chief, Roger Bloom; his email is Roger.Bloom @wildlife. ca.gov.
In-depth reporting of the commission's April 15 rally shall be issued in the May 1 issue of The Log.
Read more: fishrapnews.com.